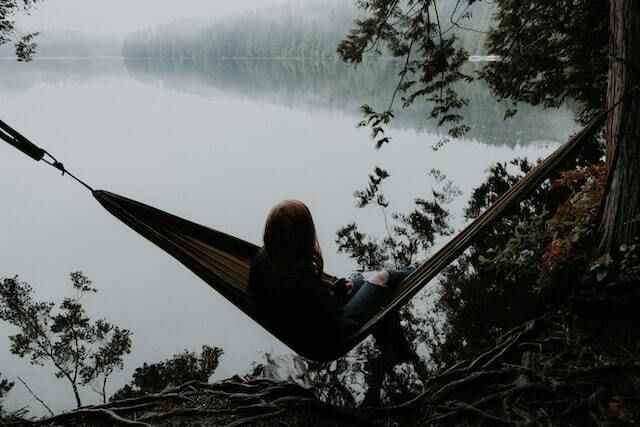 Whether it's positive or negative, stress has a profound way of seeping into our lives. While a little bit of stress might not make a huge impact, constant stress over a long period of time can have a significant effect on your health. In fact, stress has been linked to a wide range of health issues, including mood, sleep, appetite and even heart disease.
According to BioIQ, 77% of Americans experience physical symptoms as a result of stress. Additionally, 33% state they are living with extreme stress, while 48% blame stress for negatively impacting their personal and professional lives. No matter how you look at it, stress plays a major role in our lives. 
Because of this, the month of April has been recognized as National Stress Awareness Month since 1992. This month aims to increase awareness about stress, its negative effects and how to relieve it. If you're experiencing stress, keep these ideas in mind for how to relax.
1. Meditate.
This might seem confusing, but it doesn't have to be. Meditation simply refers to the practice of slowing down and breathing deeply from your stomach. Take a short amount of time every day to calm your body and clear your mind. Focus on centering your thoughts on your breathing. Meditation has enormous benefits for reducing stress, and has even been linked to lessening the risk of heart disease. If sitting still is difficult, try including yoga or walking in your meditation practice.
2. Unplug.
Nowadays, it's practically impossible to get away from the constant stream of information, advertisements and media impacting our brains. All of this input can significantly affect our stress levels. Perhaps you feel overwhelmed by negative news, or feel the need to immediately respond to work emails or want to compare yourself to others on social media. Instead, take at least 10 to 15 minutes per day to unplug and be away from technology. Your stress levels will vastly reduce.
3. Sleep.
There's a reason sleep deprivation is considered a form of torture. A lack of sleep can increase anxiety and depression, making it difficult to deal with stressful situations. If you feel continually stressed, check your sleeping schedule. Chances are things are pretty irregular. To establish a healthy sleeping routine, turn off all of your electronics at least 30 minutes before bed. Then, review your nighttime ritual, such as reading or meditating. This signals your brain that it's time to relax and prepare for a restful night of sleep.
4. Exercise.
Not only is exercise good for your physical health, but it can also benefit your mental health. Exercising gives you an outlet to relieve stress. Rhythmic exercises such as walking, jogging and swimming have proven to be especially effective at reducing stress levels. To avoid stress from the beginning, aim for about 30 minutes of moderate activity per day, five days a week.
5. Eat.
Even your diet can impact how your body absorbs and responds to stressful situations. Eating fresh, whole foods can keep your body energized and well-fueled, so you can respond to stress naturally. On the other hand, stimulants like caffeine, alcohol and nicotine tend to amplify stress, interfere with sleep and worse the effects on your body. If you want to reduce stress in your life, investigate the foods and drinks you consume.
6. Ask.
Ultimately, if you find yourself constantly stressed without any apparent solution, don't be afraid to ask for help. Lots of people experience stress, so there is no shame in recognizing a need for support. Talk with your friends and family about your experiences, or seek out guidance from a professional counselor. Not only will he or she provide a listening ear, but they will also have personal insight to help you better combat stress.
At one point or another, all of us experience stress. This is why April is dedicated as Stress Awareness Month. This month, take time to focus on any stress you experience and consider how best to reduce it. Not only will you feel healthier mentally and physically, but your life will be impacted for the better.