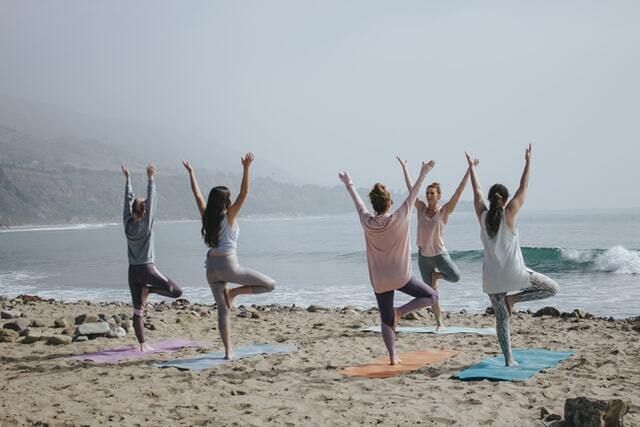 Taking care of yourself is the first step to everything that you do. Without a full tank of gas, you can't get very far. Your mental and physical health and wellbeing works that way, too. When you aren't feeling your best, it's nearly impossible to put your best effort out into the world, whether it be professionally or personally. That's why it's important to take care of yourself first! Check out these seven helpful ways to incorporate wellness into your everyday routine for huge results!
1. Take Time to Meditate
Meditation doesn't have to look like hours in silence. Instead, these days you can spend five to 10 minutes per day using an app to help you meditate and reset! Take some time for yourself each and every day to reflect and set your intentions for the day.
2. Do Something Kind for Others
Make it a goal to do one kind thing for somebody every day. It doesn't have to be a monumental act—it could be as small as holding the door open for nesomeo. You may need to set a reminder at first, but after a while, it'll come second nature to try to get in your act of kindness for the day! 
3. Get Moving
Physical health is an important part of wellness. Just 30 minutes of activity per day can drastically reduce chances of serious illnesses such as cardiovascular disease. Start with something as simple as walking. It doesn't have to be a strenuous hour-long workout to make a difference in your physical health. Small steps equal big results over time.
4. Take Time for Self Care
Self care can look like a lot of different things to different people. It's not all about bubble baths and face masks, but it can be. Consider what you need for yourself. Maybe that looks like sitting in silence for a half hour because you talk to people all day. Maybe that looks like a bubble bath and face mask! Whatever you need, make time to prioritize it.
5. Find a Hobby
Having something that you do just for yourself can be both rewarding and great for your mental health! This could be a brand new hobby or simply getting back to something you wish you dedicated more time toward. There's no time like the present. 
6. Give Back to Your Community
Giving back to others is a great way to boost your own dopamine. You'll feel great knowing that you were able to make a difference for someone else. Look for an organization you love in your community where you can lend a helping hand.
7. Kick a Bad Habit to the Curb
Maybe you like to eat fried food (who doesn't?!). Maybe you're a smoker. Maybe you simply have something you rely on when you feel stressed. Whatever the case may be, use this as a reminder to kick that bad habit to the curb. You could try going "cold turkey" with the habit, but you may be more successful making a small change and building from there. For example, if food is your vice, find healthy alternatives for the things you like (broccoli tots instead of fries!). Remind yourself that you can still indulge, but you can also take a step toward changing your habits for overall wellness! 
Don't wait until it's too late to focus on your wellness. How you feel trickles into your everyday life, which is why it's important for you to put your physical and mental health and wellbeing first. Use this as a reminder to take the time you need to focus on "you" today.