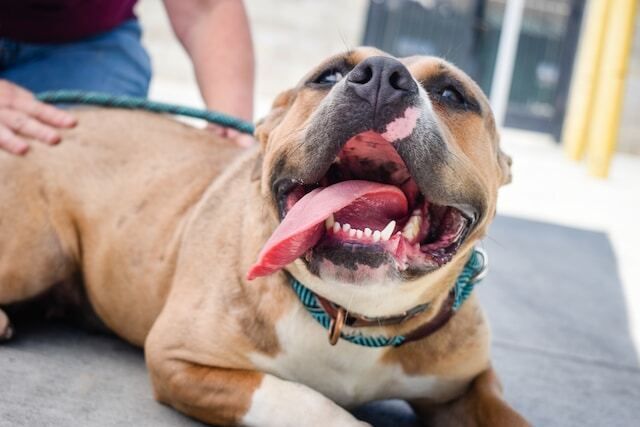 They're cute, they're cuddly and they always do what they're told… kinda. There's a reason they're known as man's best friend. If you're a dog lover, you know there's nothing better than coming home to a furry companion who loves you more than life itself. 
Dogs are the best, and this month you can celebrate them even more, because October is National Adopt a Shelter Dog Month! This month-long celebration seeks to commemorate all the shelter and rescue dogs who are still out there looking for a home. If you want to celebrate our favorite canine friends this month, check out these fun furry tips!
Adopt a shelter dog.
Of course the most obvious way to celebrate Adopt a Shelter Dog Month is to adopt a dog! In fact, adopting a shelter dog has actually been proven to be really good for you. According to the ASPCA (American Society for the Prevention of Cruelty to Animals), a recent poll suggested that people who adopt a dog from a shelter are more likely to have an overall positive feeling about the experience than people who purchase from a pet store. 
If you're in the market for a new furry companion, help save a life by adopting from a local shelter or rescue group. And don't forget: old dogs and big dogs need love too!
Volunteer with a shelter.
If you don't have the capacity to take in a new furry roommate right now, fear not! You can still celebrate Adopt a Shelter Dog Month by volunteering or donating to your local animal shelter. Contact and ask if they have a donation wish list, marketing materials they would like shared in the community or any immediate needs they may have. 
Volunteers are always useful to have around taking care of the pooches and helping out employees. Check it out and see how much fun you can have celebrating this month.
Share the news.
When it comes to helping out your community shelter, friends and family are an invaluable resource. Be sure to share the news about Adopt a Shelter Dog month with your contacts on social media, work or school. 
If you want to be even more involved, go bigger by hosting a pooch party for some of your fellow dog lovers, and use it to raise money or items for a shelter or canine rescue group. The more people who know about Adopt a Shelter Dog month, the more furry friends will be saved and adopted into loving homes.
Spay or neuter your dog.
Finally, don't forget about the importance of spaying or neutering the dog you currently have or your newly adopted puppy this month. Spaying and neutering prevent the possibility of unexpected—and potentially unwanted—puppies in the future, lowering the number of animals who end up in shelters in the first place. In fact, according to American Humane, spayed and neutered animals have even been shown to lead longer, healthier lives than their counterparts.
If you're a dog lover or animal lover of any kind, go big this October by celebrating National Adopt a Shelter Dog month. You get to enjoy the love of our furry companions, all the while making an impact on a homeless animal's life. It's a dog-eat-dog world out there, so be a force for good and adopt today.