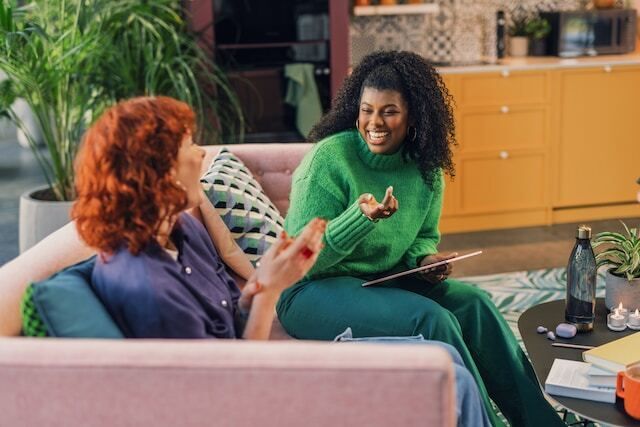 If you're a human being, then you have something positive you can contribute to the world. Chances are you have a talent worth sharing. As Arianna Huffington says, "Giving can be as simple as giving joy to others—sharing our talents and skills to help them tap into their own ability to experience wonder." Whether it's an uncanny ability to teach, shooting the perfect three-pointer shot in basketball or even a sincere knack at organizing your planner, your gifts and talents are the perfect way to help support those around you.
While it might seem simple to say talents can help others, actually identifying your talents and putting them to good use can be a little bit more difficult. So, what does using your talents really look like in action? Let's explore how you can use your talents to help others in your community.
1. Consider what you're good at.
The first step in using your talents is truthfully considering what they are. This might seem simple enough, but can sometimes feel awkward to "brag" about yourself. Nevertheless, take some time to genuinely consider your strengths. 
Maybe you think about your qualities and characteristics, such as positivity, or actual skills, like graphic design, or even experiences you've had in the past, such as working with children. Consider what your talents are in a variety of areas, and then start to think about how you can use those talents in your community.
2. Think about what you enjoy.
Along with your talents comes things you genuinely enjoy. You might be very talented at something, but maybe don't enjoy it very much. For instance, perhaps you're a great teacher, but don't love working with children. Or, you might really enjoy something, but might not be very talented at it. While this can be challenging at first, having a genuine passion for something can also help grow your skills in that area. Think about things you enjoy doing, causes you feel passionate about or types of people you like working with.
3. Ask those close to you.
If you struggle talking about yourself or thinking about your talents, ask those closest to you to give you some of their ideas. Family and close friends might even know you better than you do, and can help provide some insight into your talents. Ask them for their ideas, do a brainstorming activity or share your ideas with them and get any feedback they have. Who knows? Maybe you have a hidden talent you didn't even realize.
4. Learn about needs in your community.
As you explore your own talents, learn about the needs within your community. You might be extremely talented in one area, but maybe organizations near you don't have a need for that talent. Explore causes you care about and see what needs they have for volunteers or staff members to truly understand where your talents can support others.
5. Find a fit.
Finally, find a fit. Once you've identified your own talents and learned about the needs within the community, find a fit between you and an organization or cause you care about. See how you can get involved and how your talents can help others at the organization. If it's a great match, continue giving back and using your talents to better the community around you.
Volunteering and serving doesn't have to be challenging when you use your talents to support others. Identify your talents, ask for support and find an organization where you can use your strengths to give back. You might be surprised at just how much your talents can help others.