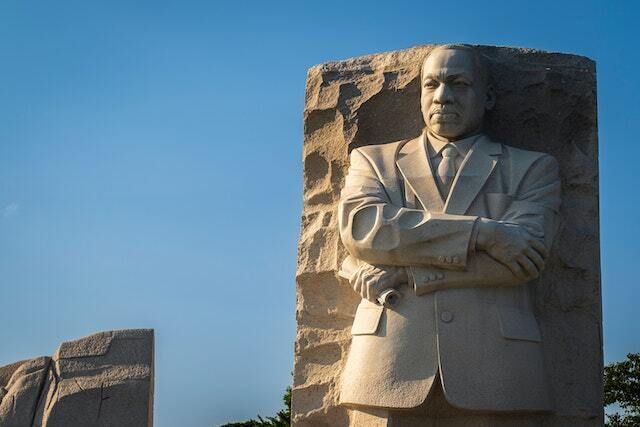 Martin Luther King Jr. was a prominent activist during the Civil Rights Movement, practicing nonviolent forms of protest. Recognized as a hero by many, the third Monday of every January is recognized as a federal holiday—Martin Luther King (MLK) Day. This year, MLK Day falls on January 16, 2023. There are various ways you can celebrate this holiday to carry on the legacy of Dr. King. Check out these ideas for the upcoming day! 
Use your day off to give back.
Although you may have the day off of work, you can use it as a day to give back. Find local volunteer opportunities in your community. Dedicate a portion of your day off to making the world a better place in honor of Dr. Martin Luther King Jr. You could organize a local community trash pickup, or volunteer at one of your favorite organizations.
Listen to the words of Martin Luther King Jr.
Use this federal holiday to listen to Dr. King's famous speeches or read his quotes. Some of his famous quotes that still care great meaning today include:
"I have decided to stick with love. Hate is too great a burden to bear."

"Let us not seek to satisfy our thirst for freedom by drinking from the cup of bitterness and hatred."

"The time is always right to do what is right."

"Life's most persistent and urgent question is: 'What are you doing for others?'"
Find a new cause you love.
Dr. Martin Luther King Jr. stood up for a cause he strongly believed in. Use this day to pick a cause that you're passionate about and would like to be an advocate for. Consider your passions. Consider injustices in the world. Consider needs in the community for organizations that may not even exist! 
Educate yourself.
Use the day to educate yourself on the work that still needs to be done for equal rights. Even though the Civil Rights Movement was in the 1950s and 1960s, we still have work to do in order to celebrate equal rights to all. Use this day to read up on organizations that exist today to promote equal rights and the work that there is to still be done.
Go to an event.
There are parades, marches and celebrations held around the country every year on MLK day. Use this as an opportunity to show up in your community. If a celebration doesn't exist in your community, use this time to create an event that can become an annual tradition.
Dr. Martin Luther King Jr. helped make the world a better place and advocated for equal rights for everyone. Use MLK Day as a time to honor his legacy by giving back or doing something good for somebody else. Even though MLK Day is one day of the year, you can continue these sentiments all year long!