The Laveen Community Council is excited to announce the 67th Annual Laveen BBQ will be returning to beautiful Cesar Chavez Park for the second year, and will be held on Saturday, February 16, 2019. Cesar Chavez Park is home to some of the most picturesque views of the Laveen Community, and the perfect venue to host the Laveen BBQ. 

We are very excited because the park has an abundance of open space for us to expand our growing event. The event attendance has been increasing tremendously the last several years, and having it at the park last year, we saw a significant increase in turnout, and we estimate we will have over 8,000 attendees in 2019. We have food and drinks, bands, over 100 vendors, a fun zone for all ages, and many other activities. 

The 2019 Laveen BBQ wouldn't be a BAR-BQ without .... you guessed it; a walk up bar.
We will be offering Import and Domestic Beer in addition to several options from Four Peaks in addition to other wines and spirits. 

This is the biggest event put on by the Laveen Community Council, and a great event that brings our friends, family and neighbors together. We are reaching out to you because as always, it is the community and who make this event successful. The 202 South Freeway is set to open by fall 2019, and will be within nine months of completion by BBQ time. Join our fun event and grow with us!
All proceeds go directly back into the Laveen community. Each ye provide scholarships to local high school graduates, give funds to various youth, school & community activities and provide fun events. 
The Laveen Community Council is a 501(c)(3) nonprofit organization.(EIN 30-0103262)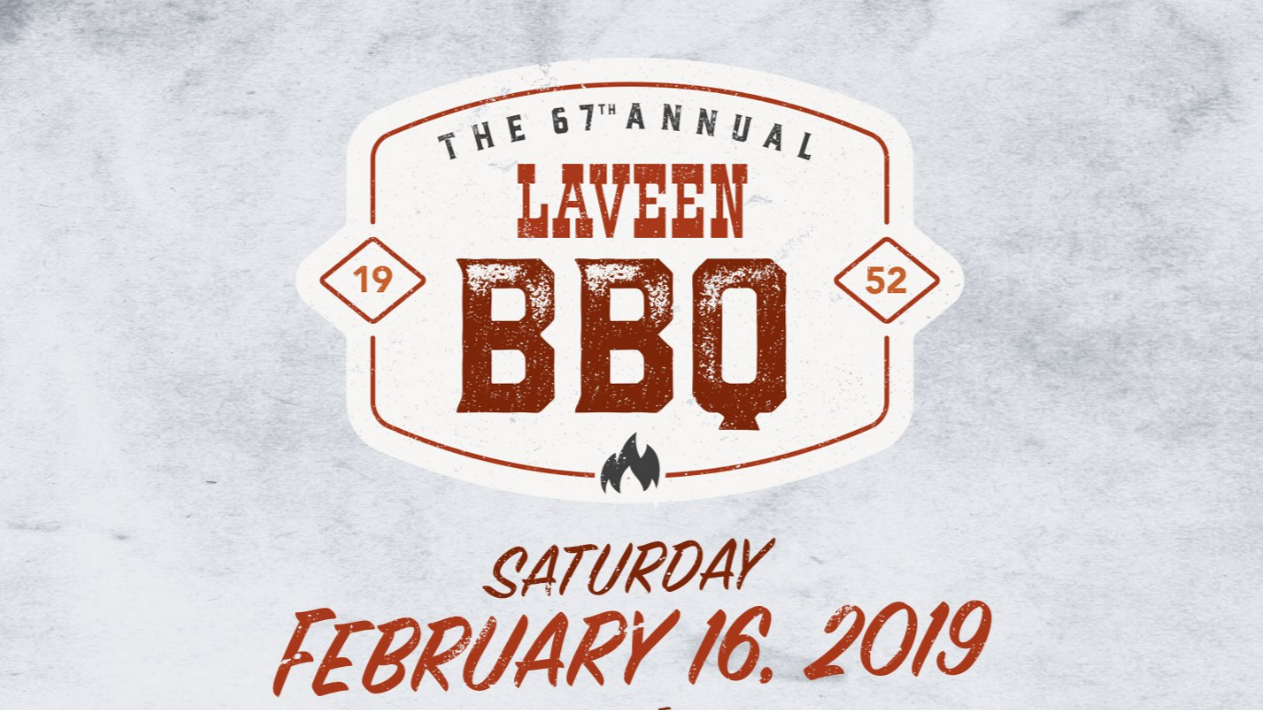 Laveen BBQ Festival returns for it's 67th Annual Community Celebration
Hosted by Laveen Community Council, the 67th annual Laveen BBQ Festival will return to Cesar Chavez Park in the heart of Laveen on Saturday, February 16, 2019 with a mission to bring the community together for delicious BBQ, cold drinks, family friendly games and live entertainment.
Laveen BBQ Festival Quick Facts
Date: February 16, 2019
Time: 10 a.m. – 5 p.m.
Location: Cesar Chavez Park, 7858 S 35th Ave, Laveen, AZ 85339
Website: www.laveenbbq.com
Tickets:
$7 GA Online Presale – 11/26/18-2/16/19 (admission only)
$10 GA Day of – 2/16/2019 (admission only)
$20 Family Pack* (available from 11/23/18 - 2/16/19) *Includes four general admission tickets (12 and over) with two unlimited day of play passes in the Fun Zone
Under 12 years of age admitted for free
Food and beverages sold separately
The first Laveen barbecue took place in 1952 as a fundraising event to fight against polio, organized by a group of rancher's wives. The barbecue took place at the Laveen School, at the southwest corner of Dobbins Road and 51st Avenue, now the home to the Laveen Education Center. Over the years, the barbecue took place at the same location until more recently when it was at Betty Fairfax High School for a time, then at Corona Ranch. In 2018, Laveen BBQ Festival moved to Cesar Chavez Park, 7858 S 35th Ave, Laveen, AZ 85339.
Laveen Community Council (LCC) - an Arizona 501c3 non-profit, is the organizer and benefactor of Laveen BBQ Festival. The LCC is a volunteer-based organization, with more than 300 volunteers from the community. 100% of the money raised from Laveen BBQ Festival goes right back into the community supporting youth organizations, youth sports and scholarships. For more information about LCC, visit www.laveen.org.